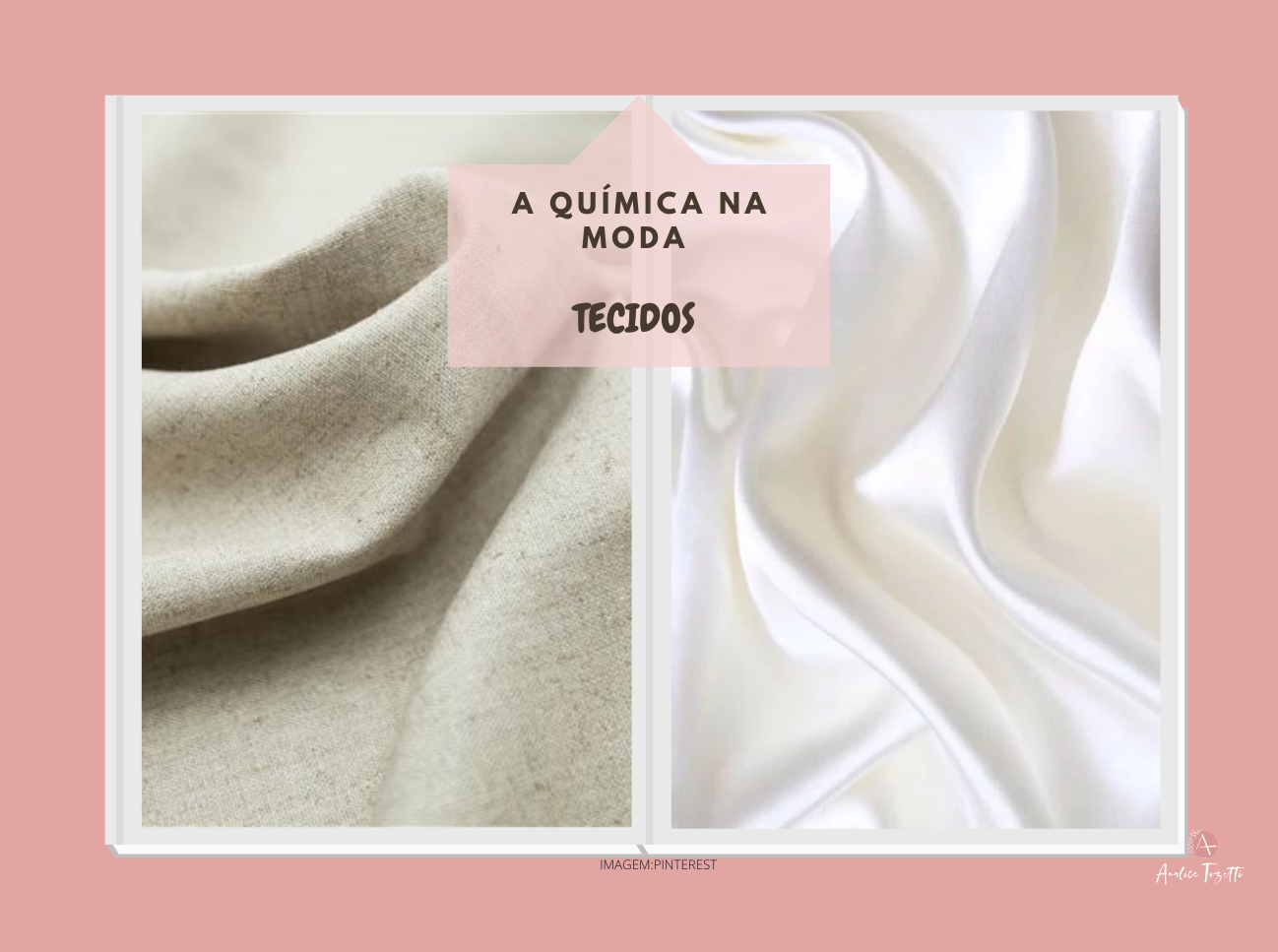 Are you still in doubt about which fabric to choose? So, I'm gonna help you!
Girl, shall we talk a little bit about fabrics?
These days I've been thinking about the time I was pregnant. The year was 2016, there was an outbreak of "Zika" virus causing many children to be born with microcephaly. I myself and several other pregnant women at the time, used to wear repellent all day long, coming across Aedes Aegypti (mosquito that transmits Zika virus) was not an option. One day I was in a fast fashion and I saw a collection for pregnant women in which the clothes already contained repellent. Was I in heaven? It seemed so ... Surely, I made some purchases that accompanied me throughout the pregnancy and that helped me not to be paranoid with the usage of repellent.
What I wish to get across with this personal story is that our way of getting dressed goes far beyond following the trends of the time we live in, along with science, and particularly, with nanotechnology, dressing becomes multifunctional.
Let's think about how you made use of a kind of fabric with some "special" function and you didn't notice...
I'm sure you remember a beautiful day at the beach with your UV protection shirt, or that jersey of your favorite team, whose ventilation system keeps your body dry and cool ... What about now in times of pandemic? I bet you thought about masks and clothes with antiviral action.
After that introduction, we will highlight some aspects that are relevant to our topic. 


How do we conceive a fabric?
In order to get to the production of a fabric, several steps must be thought and executed. There are many variables involved: type of fiber, making of the thread, how to weave the thread, its functionality, cost-benefit analysis, its dyeing, sustainability of the process, and so on and so forth.
Fibers' rating 
The fibers can be classified as natural, synthetic or artificial.
Natural fibers can be used directly in the manufacture of fabrics, without the need for structural modifications by chemical processes. They might be from animal origin, such as wool and silk; or still, of vegetable origin, such as cotton, linen, jute and sisal.
Natural fiber fabrics are usually comfortable to touch, they allow the skin to perspire, they are usually durable and the fibers do not deform. On the other hand, they become creased easily.
Synthetic fibers are obtained from synthetic polymers derived from petroleum. Because they are versatile, they can compose fabrics with different visual effects and textures, without losing characteristics such as durability, resistance and easy maintenance. In this classification we have polyester, polyamide and spandex (polyurethane).
Synthetic fabrics are easy to iron, requiring low temperatures for this purpose. Be careful, they burn easily. Another point worth mentioning is that they retain heat, which can cause unpleasant odors. I advise you to wear them on colder days.
Artificial fibers are obtained by the chemical transformation of a natural raw material, for instance, cellulose. In this classification we can find viscose and lyocell or tencel. The fabrics from these fibers have a velvety or soft feel, they are comfortable and have a good fit. The only drawback is related to the care with the pieces, since the fabric can deform. 
Golden tip: Pay attention to take proper care of your pieces, so always follow the recommendations contained on the tags found on your clothes.
So far we've seen a little bit about the fibers that make up the fabrics. In the next post, we'll talk about nanotechnology combined with fashion. Have you heard of "smart" fabrics? Remember the conversation at the beginning of this post... 
References:
Gomes, A. V. S.; Costa, N. R. V.; Mohallem, N. D. S. Os tecidos e a nanotecnologia. Química Nova na Escola, V. 38, N⁰ 4, p. 288-296, 2016. 
https://www.cleanipedia.com/br/lavanderia/saiba-separar-as-roupas-antes-de-lavaras-diferencas-entre-tecidos-naturais-e-sinteticos.htmlaccessed on January 13th, 2021.
Rezende, S. C. Tecnologia vestível: A nanotecnologia na moda e indústria têxtil. ProPIC 01/2012, FUMEC.