5 basic tips to become more elegant
A production with a bit of elegance is not as simple as we think, after all, some people need to wake up very early in the morning to go to work and get back home late, and somehow they should organize their looks the day before and have enough energy for all of it. However, elegance is not only about the clothes you wear, but also a whole set of actions that make the difference and highlight this sophistication. I will list below 5 basic tips for the ones who intend to become more elegant and sophisticated.
1. Behavior and Attitudes
The number one from my list is the behavior and the attitudes, since a sophisticated woman usually is the one who is pleasant and who treats other people well and in a very kind way. An arrogant person, in the way they speak and treat someone else, is far from being elegant. The way they speak gets across calmness and serenity, genuinely. Have you ever noticed that, just by listening to that person speaking, you think right away: What an elegant woman!
2. Self-care
Self-care is part of a daily routine of an elegant person, taking care of your body (nails, hair, skin, smile, etc.), no matter if they have clean nails or nice hair, it brings an aspect of hygiene and caring with herself. Avoiding peeled nail polish or dirty hair, for instance. A simple and cheaper solution would be homemade hair treatments, among others.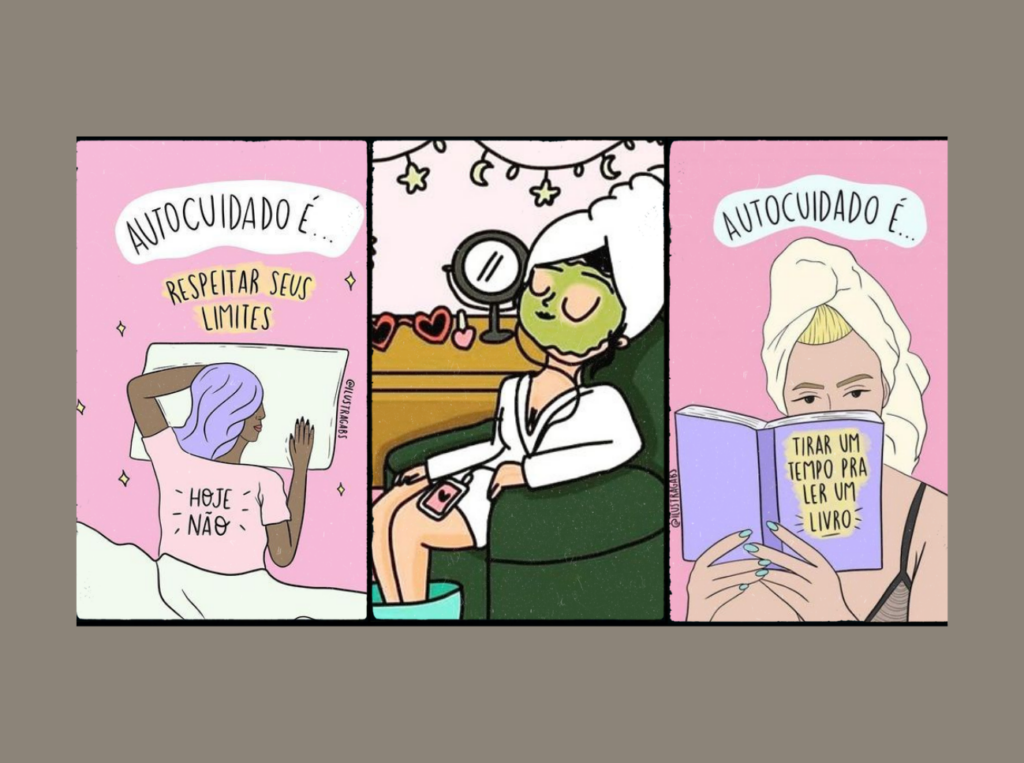 3. Accessories
The elegance in the way of wearing accessories ranges between delicate and timeless items, with durable quality, and it refers to sophistication and brings harmony to productions. Some jewelry brands have good quality and durability, without having to spend a small fortune to obtain elegance in production.
Usually, the purses are more structured, making the set more sophisticated and appropriate for the context. When it comes to glasses, I'd recommend brown, black or turtle-like frames which are more classic. These little details turn a casual look into a more elegant production. Have you ever tried it?
4. Footwear
Shoes have the power to modify the appearance of a production, the pointy ones elongate the silhouette and provide the feeling that the woman is slenderer. The elegance of this type of shoe goes beyond its version in high heels, and it may be a mule, flat shoes or moccasin, for example. After all, for several times, this woman spends the day at work, so this way would be more comfortable without losing sophistication.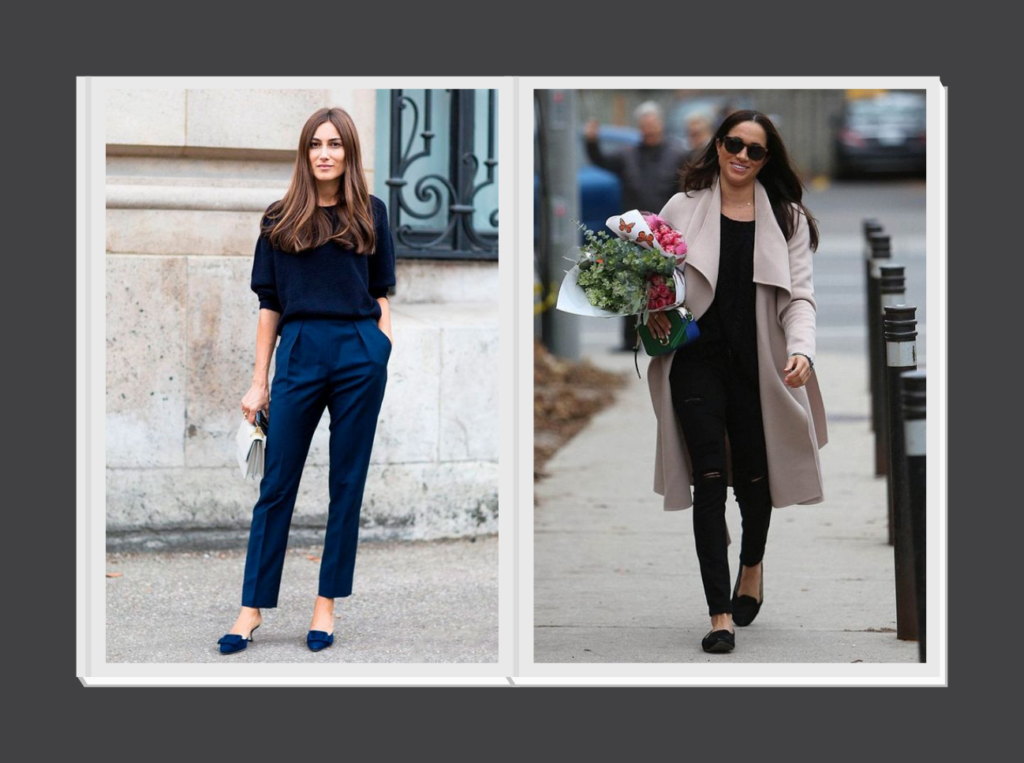 5. Looks
When thinking about elegance, we imagine tailoring looks, neutral and discreet colors, monochromatic productions and a good white shirt, right? Well, the shirt might be in other neutral colors, and still conveys more refinement to your looks when compared to blouses.
An elegant woman tends to wear clothes with more noble fabrics and textures (leather, lace, etc.) that enhance the look as a whole, not giving up tailoring pants, usually, the bottom of her clothing is dark in color and when wearing jeans the straight modeling would be the most suitable, since they bring more refinement to the suit. no matter they are with shorts, skirt or pants in tailoring,, usualmente, a parte inferior de sua vestimenta é de cor escura e a calça jeans reta, pois trazem mais requinte a composição.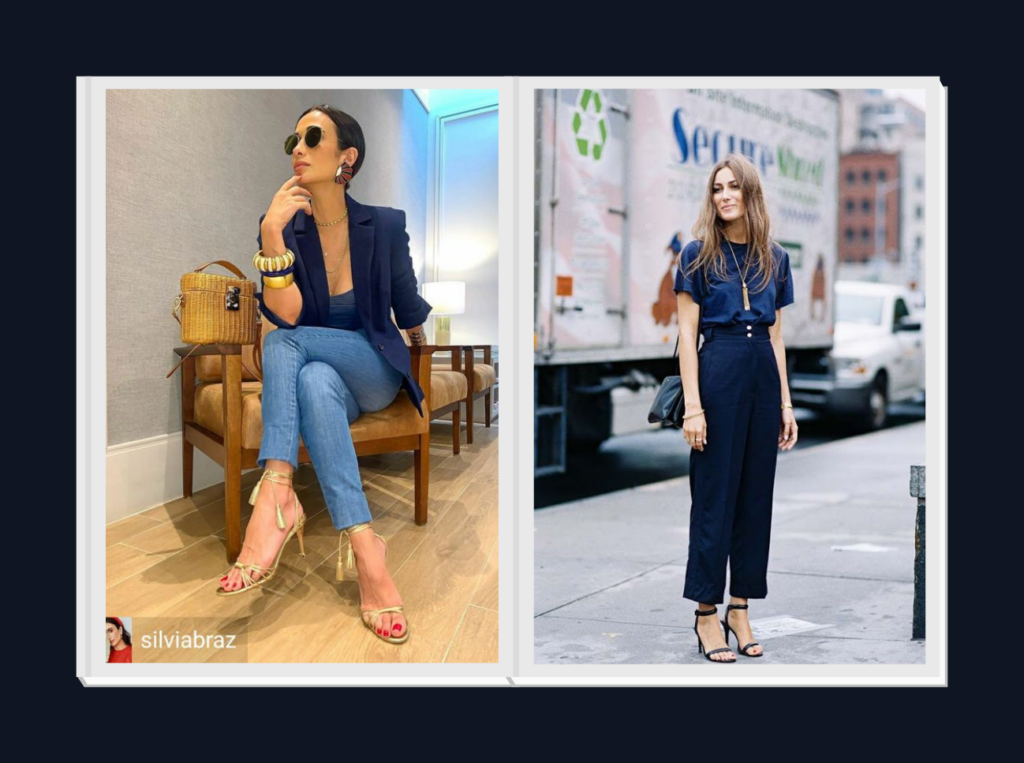 The black blazer is a classic piece and automatically portrays refinement and elegance to women, with great versatility. Another item that adds refinement to this style are the sets and the monochromatic looks,no matter they are with shorts, skirt or pants in tailoring, and the off-white colors, black, gray, terracotta (neutral colors), bring sophistication to these looks.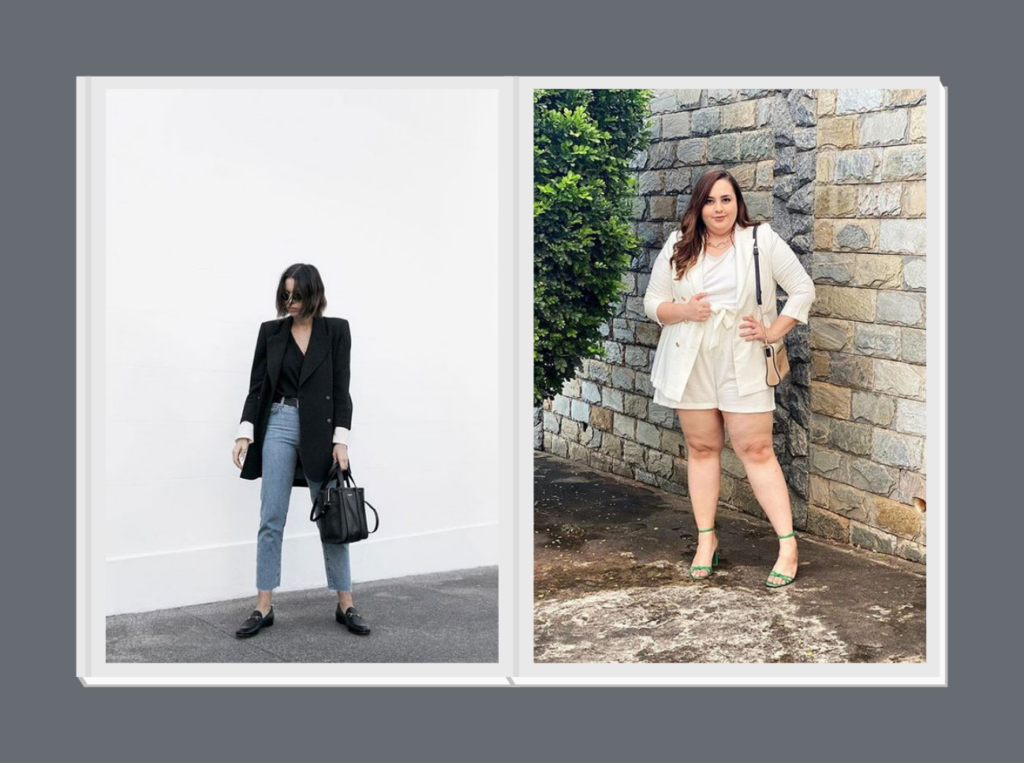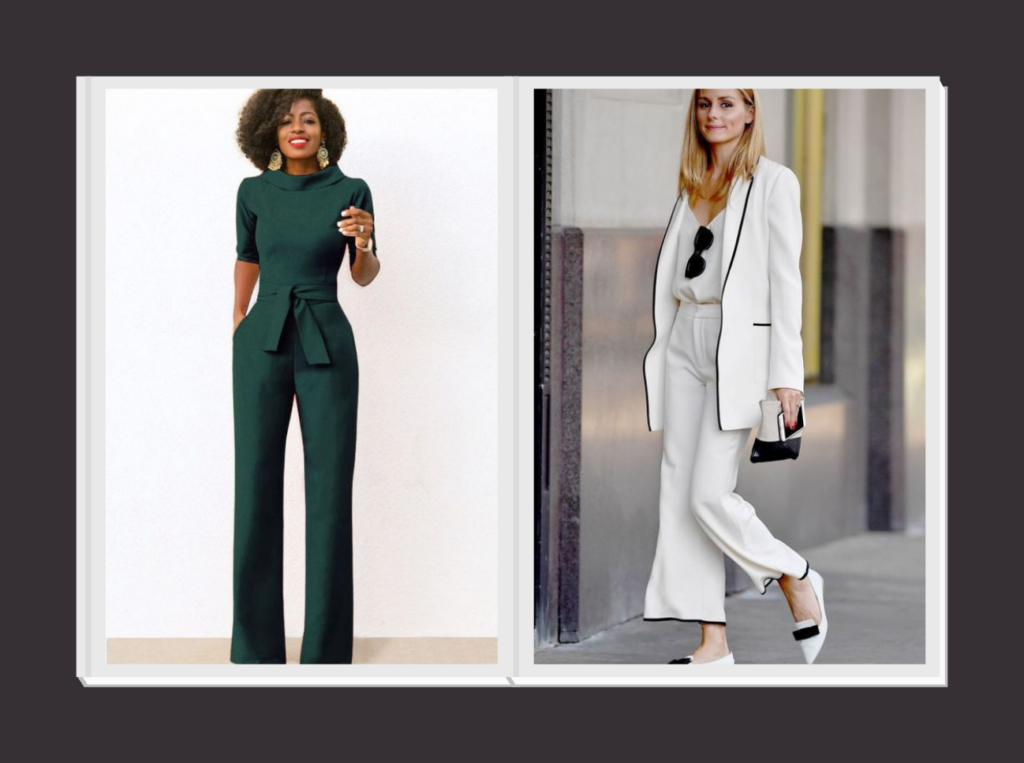 The elegant style goes from choices of pieces with durable to timeless quality that is appropriate both for a work environment and a dinner with the family or friends. However, it does not mean that you need to spend a lot of money to get a more sophisticated production, in fast fashion, we can find clothes, shoes and accessories with these more classic features, just following these tips.
I would like to conclude by pointing out that these are some suggestions for a more elegant and refined production, do you remember the universal styles? This is one of them and that doesn't come down only to clothing, but a compilation of actions and attitudes that has generally been built over time. Do you identify yourself with this style?